About us
Energy Queensland Limited is a 100% Government Owned Corporation, with a number of operating subsidiary companies, reporting to the Queensland Government.
You can read more in Our Constitution (PDF 4.7 mb) and Board Charter (PDF 251.2 kb)
Our shareholding Ministers are the Treasurer and Minister for Investment and the Minister for Energy, Renewables and Hydrogen and Minister for Public Works and Procurement on behalf of the Queensland community.
Our Board
Energy Queensland is overseen by a Board of directors. Energy Queensland's Board Charter sets the framework for long-term success, providing oversight and strategic direction to management alongside sound corporate governance structure and practices.
Phil Garling
Chairman
BBuild FAIB FAICD FIEAust
Phil Garling joined the Board and was appointed Chairman in 2016. He is also a member of the Regulatory Committee.
Phil brings to his role as Chairman 40 years of experience in the Australian energy, construction, infrastructure and investment sectors, gained through an extensive board and executive career.
Phil is currently a non-executive director of Downer EDI Limited and Charter Hall. He has previously been a non-executive director of Network NSW, which was formed when Ausgrid, Endeavour Energy and Essential Energy merged in July 2012 and was the inaugural Chairman of the DUET Group for seven years. He has also completed the AICD Advanced Diploma.
Phil's understanding of the energy sector and his broad corporate experience are a valuable asset in guiding the future direction of Energy Queensland Limited.
Mark Algie
Director
BA(Politics) MBA CAHRI GAICD
Mark Algie joined the Board in 2016. He is a member of the Audit Committee and the People and Safety Committee.
Mark is a highly experienced human resources executive with over 15 years' experience across numerous sectors including defence, heavy engineering, construction, utilities, infrastructure and media.
He is currently the Managing Director of Human Outsource which specialises in the provision of human resources and psychology services. Mark is also a Non-Executive Director on the board of AEIOU Foundation.
Previously Mark has held appointments as Director, Events and Custom Media for News Corp Australia and Human Resources Director with APN, Australian Regional Media. He also spent four years with Tenix Australia in a number of HR appointments including as Manager Human Resources Infrastructure, and two years with Ergon Energy Corporation Limited as a Senior Employee Relations Consultant. He began his career as an Army Officer with the Department of Defence.
Helen Stanton
Director
BEng(Minerals Processing) GAICD
Helen Stanton joined the Board in 2016. She is the Chair of the People, Safety and Environment Committee and a member of the Audit Committee.
Helen brings strategy, risk and governance expertise to the Board, with extensive utilities governance experience. Her career includes operational, leadership and commissioning roles in the mining industry.
More recently, Helen has worked as a consultant supporting organisations to formulate strategies for bottom line, sustainable improvements.
She is Deputy Chair of Northern Australia Primary Health Limited and was previously a non-executive director of Ergon Energy Corporation Limited and Northern Territory Power and Water Corporation.
Vaughan Busby
Director
B.Pharm, MBA, GAICD
Vaughan Busby joined the Board in 2017. He is a member of the Risk and Compliance Committee and the Regulatory Committee.
Vaughan currently serves as a non-executive Director for ASX listed EOL, a company providing specialist software to the energy industry and is the Chairman of Netlogix Australia, a supply chain logistics company.
Previously, he was a Director of Ergon Energy Queensland, and the Managing Director for HRL Morrison & Co Australia, an infrastructure fund manager responsible for managing the NZX listed fund Infratil.
He has served as the Chairman of Perth Energy, a vertically integrated energy retailer in Western Australia and as a non-executive Director for Lumo Energy, an energy retailer operating in Victoria, South Australia, New South Wales and Queensland. He was also a non-executive Director of Infratil Energy Australia, a wholesale energy trading company. Vaughan was the Chief Executive Officer and Managing Director of Energy One, an electricity retailer.
He has extensive experience, not only in the energy industry, but also in turn-around and corporate restructuring. Vaughan holds an MBA from the IMD Business School in Switzerland.
Teresa Dyson
Director
LLB(Hons) BA MTax MAppFin GAICD
Teresa Dyson joined the Board in 2016. She is the Chair of the Audit Committee and a member of the Risk and Compliance Committee and the People, Safety and Environment Committee.

Teresa is also a non-executive director of Seven West Media Ltd, Genex Power Ltd, Energy Super, Shine Justice Ltd, Northern Territory Power and Water Corporation, the National Housing Finance and Investment Corporation and the Foundation for Alcohol Research and Education.

She is a member of the Gold Coast Hospital and Health Services Board, the Foreign Investment Review Board and the Takeovers Panel.

Teresa has 20 years legal experience advising the private sector and governments on complex infrastructure, mergers and acquisitions, finance transactions and social infrastructure. She was formerly a partner of Ashurst Lawyers and Deloitte Australia.

In 2011, Teresa was named Woman Lawyer of the Year by the Women Lawyers Association of Queensland.
Hugh Gleeson
Director
BEng(Civil) FAICD FIE(Aust)
Hugh Gleeson joined the Board in 2016. He is Chair of the Regulatory and Policy Committee and a member of the Risk and Compliance Committee.

Hugh has over 30 years of experience in energy and utilities and was the CEO of the electricity and gas distribution businesses United Energy and Multinet Gas for 12 years. He brings to the directorship significant experience in the areas of energy policy and regulation, together with broad experience in the operations and management of utility businesses.

Hugh is a professional engineer and has served on the boards of the Energy Supply Association of Australia and the Energy Network Association and has also been involved in the water sector.

He is currently a non-executive director of Melbourne Water Corporation, gas distributor GDI (EEI) Pty Ltd (Allgas Energy), electricity distributor Ausgrid and Collgar Wind Farm.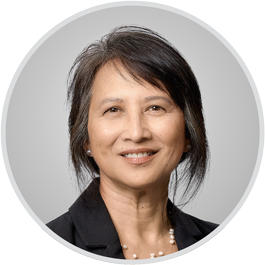 Karen Lay-Brew
Director
B. Applied Science – Computing, MBA, MAICD
Karen Lay-Brew joined the Board in 2021. Karen brings extensive international experience in Chief Information Officer and Chief Productivity Officer roles in multinational corporations including BHP, Microsoft and Honeywell Asia Pacific with responsibility for implementing systems and technologies, culture change and operational excellence.
She currently serves as a non-executive Director for Multicap, a leading support organisation for people with disabilities, particularly those with high and complex needs and their families.
Karen has served on high-level Australian Government boards for a number of years, and was previously a director and President of Australian Business Software Industry Association, now renamed DSPANZ, and continues to serve on its Government Relations Committee.
She is the Managing Director of 3Pillars.Digital, which supports organisations to apply contemporary and digital technologies to deliver sustained business outcomes. The 3Pillars group provides management consulting services to numerous industries including mining, utilities, defence and public sector.
Paul Lucas
Director
B.Econ, LL.B., MBA, MURP, Prof. Cert. Arb., MPIA, FAICD
The Honourable Paul Lucas joined the Board in 2021. Paul has extensive experience with regulated utilities in the energy, rail and aviation sectors at both a State and Federal level.
His background provides him with a particular understanding of regional and remote communities, together with governance, risk and strategy expertise. Dual qualified as a Solicitor and Urban Planner, he is a consultant to a major Eastern Seaboard law firm.
He is an independent Director on the Boards of The Institute for Urban Indigenous Health, Kokatha Aboriginal Corporation, and PKKP Aboriginal Corporation. He is a Director of the Central Highlands Development Corporation and the State Advisory Council of the National Heart Foundation.
He conducts DFAT funded courses internationally in areas including governance, infrastructure, disaster resilience. He is the Queensland President of the Australian Institute of International Affairs.
He has previously served as Chair of the Cross-River Rail Delivery Authority and as a Director of Airservices Australia and Powerlink. A former Deputy Premier of Queensland, he served as a Minister for 11 years in a variety of portfolios including Energy, Infrastructure and Planning and Local Government.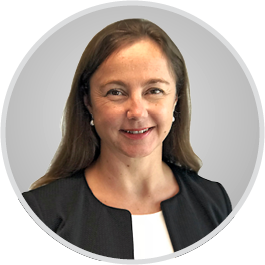 Jane Nant
Company Secretary
BA (Hons), LLB (Hons), LLM, Grad Dip ACG, GAICD
Jane joined Energy Queensland in May 2017 as Company Secretary. She has over 15 years' senior leadership experience in the utilities industry and is admitted as a solicitor in Queensland.
Our Executive Committee
Our Executive Committee comprises of a Chief Executive Officer and seven executive leaders.
Rod Duke
Chief Executive Officer
GradDipMgt BEHons (Chemical)
Rod Duke commenced as Chief Executive Officer of Energy Queensland Limited on 1 April 2020. Prior to this he held the role of Chief Executive Officer of the Gladstone LNG project operating company for Santos and its partners.
Rod is also the Chief Executive Officer and a Board Director of all subsidiary companies of Energy Queensland Limited.
Rod brings extensive executive and energy industry experience working in senior roles at Santos, Singapore LNG Corporation, the Energy Market Authority of Singapore and Woodside.
He has a strong commercial and safety focus with more than 35 years professional international experience in operations, commercial, marketing, trading, development, projects, engineering, construction and commissioning areas of the natural gas industry as well as leading transformational projects.
Rod holds a Graduate Diploma of Management and a Bachelor of Engineering (Chemical) with Honours. He is a member of the University of Queensland School of Chemical Engineering Industry Advisory Board, a Board Director of the Clean Marine Fuels Institute, and a Board Director of Energy Networks Australia.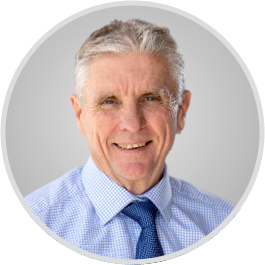 Peter Scott
Executive General Manager, Finance
DipBus BBus MPA MBA FCPA GAICD
Peter Scott was appointed Executive General Manager, Finance (EGM Finance) in November 2016 and is responsible for managing the Financial, Procurement & Supply and Corporate Shared Services of Energy Queensland, in addition to the Company Secretariat and General Counsel functions.
Peter is a Director of various subsidiary companies of Energy Queensland including Yurika Pty Ltd, Ergon Energy Qld Pty Ltd, Energex Ltd and Ergon Energy Corporation Ltd.
Prior to joining Energy Queensland, Peter was Energex's Chief Financial Officer (CFO) for two years. Throughout his career he has gained extensive experience as a senior executive in both local government and government-owned corporations, including holding various CFO and Chief Executive roles. Peter's earlier career included a variety of banking and government/semi government roles across regional Queensland.
Peter holds a Diploma of Business, a Bachelor of Business, a Master of Professional Accounting, and a Master of Business Administration. He is also a Fellow of Certified Practicing Accountants and is a Graduate of the Australian Institute of Company Directors.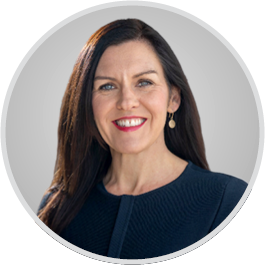 Belinda Watton
Executive General Manager, Services
BCom MAppLaw GradCertAppFin GAICD
Belinda Watton is the Executive General Manager, Services at Energy Queensland. As an experienced senior executive, Belinda is currently leading a multi-functional, diverse and geographically dispersed team of over 1000 people, driving the transformational and cultural change necessary to shape Energy Queensland to realise its vision of Energising Queensland Communities.
This is being achieved through the strategic direction and leadership of the people and safety functions, non-network assets (property, fleet, materials, inventory, warehousing), transformation and innovation teams.
Belinda has a track record of transforming cultures and delivering strong business performance in complex public, private and not for profit organisations. Belinda also holds directorships with Ergon Energy Retail, Energy Skills Queensland, the Electrical Safety Office and HELP Enterprises.
She has a Bachelor of Commerce, Masters of Applied Law, qualifications in finance, and is a graduate member of the Australian Institute of Company Directors and a member of Chief Executive Women.
Marianne Vosloo
Executive General Manager, Digital
BSc (CompSc & Math) BSc (Hons CompSc)
Marianne joined Energy Queensland in June 2020. She brings rich international expertise in digital strategy, data analytics and cybersecurity from her prior role as CIO at the Australian Federal Police, as well as previous executive and senior leadership positions in the finance, mining, healthcare, manufacturing, and ICT consultancy sectors.
She is responsible for leading digital strategies that drive and help deliver EQL's corporate plans, as well as overseeing the company's major ICT investments, business partnering, innovation and support services.
Marianne has worked in extremely complex ICT environments with large, geographically dispersed teams, with a critical focus on cost-effective digital enablement that underpins operational and transformational strategy, as well as IT-OT convergence. These strengths will support EQL's focus on creating value for customers through smart, secure digital investment and service delivery of critical projects which ultimately help the organisation and its people to energise Queensland communities.
Underpinning her wealth of practical experience and expertise, Marianne holds a Bachelor of Science majoring in Computer Science (Hons) and Mathematics from South Africa's University of Potchefstroom.
Michael Dart
Executive General Manager, Customer
BSc (AusEnvSt) BSc (EnvHlth) Dip(Mgt) GAICD
Michael Dart was appointed to the Energy Queensland Executive Committee from 1 January 2020. He is responsible for leading customer, community, stakeholder engagement, brand, marketing, media, internal communications, digital communications and investor relations strategies for Energy Queensland.
He also has executive responsibility for the largest 24/7 Network Customer Operations centre in Australia, and oversees the market transaction and customer connections functions for the business.
He has executive management, stakeholder relations, policy development and communications experience reaching more than 20 years. He has worked for state and local governments and as consultant to the private and public sectors.
Michael has spent more than a decade as an Energy Industry leader and is also a Non-Executive Director and Chair of Creative Regions, with Director experience in the government, arts and environmental health fields.
Peter Price
Executive General Manager, Engineering
BEng(Hons) MEng MCIPS FAICD
Peter Price was appointed to the Energy Queensland Executive Committee in November 2016 and is responsible for leading our engineering and asset management strategies, which includes the safe and efficient management of the Group's electricity distribution networks.
Prior to joining Energy Queensland, Peter was a member of Energex's executive management team for ten years. His career with Energex included managing and leading capital planning and program delivery, asset management, procurement, regulatory issues and the growth of new commercial businesses.
Peter holds both a bachelor degree (with honours) and a masters degree in engineering from the University of Queensland, and is a fellow of the Australian Institute of Company Directors. Peter is also Chair of Energy Skills Queensland.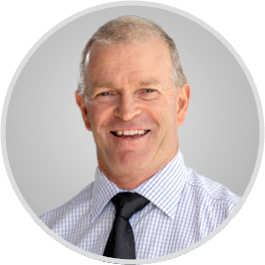 Paul Jordon
Executive General Manager, Operations
GAICD
Paul Jordon has been a member of the Executive Committee since December 2017. He leads the operations and maintenance of Energy Queensland's distribution network across the state. This covers both Ergon Energy and Energex's operational streams including works programming, field delivery, network operations, system design, substations and emergency planning and response.
Prior to his appointment to the Executive Committee, Paul has had experience leading health and safety, retail and works planning activities at an organisational level.
With more than 30 years' experience in electricity distribution and retail fields in Australia and internationally, Paul brings a wealth of knowledge to his role and continues to work proactively with Energy entities in Australia and worldwide sharing knowledge, learnings and future innovations, ensuring Energy Queensland is a global leader in the energy industry.
Paul has a high level of expertise in disaster preparedness and response and is a passionate advocate for the safety of employees and communities.
Carly Irving
Executive General Manager, Yurika
MBA GradCertBus BEd GAICD
Carly Irving was appointed Executive General Manager of Yurika in March 2020. As a member of Energy Queensland's Executive Leadership Team, Carly is responsible for spearheading Yurika's unregulated energy and telecommunications services business, which includes Metering Dynamics and Nexium.
Carly has over 25 years' experience working in a variety of senior leadership and customer focused management positions and these include general management, human resource management, business operations and managing director of her own consulting business.
Carly was recently recognised as a Queensland finalist in the Telstra Business Women of the Year 2019 Awards for her work challenging the traditional way we do things, in particular rebalancing the power and gender dynamics.
Carly is a highly accomplished visionary executive with experience in corporate business operations, strategic planning, project management, logistics, acquisitions and mergers, OHS, contact centres, customer experience and IPO's with both start up and growth organisations. Carly is results driven, a decisive situational leader with proven success in these areas, always ensuring sustainable business results, while maintaining the safety and wellness of her people.
Ayesha Razzaq
Executive General Manager, Retail
BEng(Hons) GAICD FAMI
Ayesha Razzaq was appointed Executive General Manager of Retail in March 2020.
She is responsible for leading Energy Queensland's Retail business, Ergon Energy Retail. This includes delivering a positive customer experience, managing wholesale energy procurement, and the ongoing development of products and service choices for customers.
With over 20 years' experience in senior executive roles within the energy industry, Ayesha is committed to customer-centricity, operational and transformational excellence, and driving innovative strategies to deliver profitable growth. Her prior experience in navigating a Retail business through significant energy industry change will help continue to move the Retail business forward in its customer-centric approach.
Ayesha holds a Bachelor of Engineering with Honours and has graduated from Harvard Business School where she completed the Advanced Management Program. She was awarded the 2017 Corporate Telstra Business Woman Award.