Diversity and Inclusion
We know that a diverse workforce and inclusive work environment help us to deliver better outcomes for our business, our employees and our customers.
Our approach to diversity and inclusion is about reflecting Queensland communities, making Energy Queensland a place where everyone belongs and putting our people at the heart of what we do.
How we do it:
Council for Diversity and Inclusion
Our Council for Diversity and Inclusion (D&I) was formed in 2016. The Council is chaired by our Chief Executive Officer (CEO) with passionate advocates from our Executive Team and across our business. The Council members meet quarterly to steer the D&I strategy and sponsor each of our working parties.
Our working parties
We believe the best way to be inclusive is to put our people at the heart of what we do. All employees can contribute to our D&I working parties, which include:
First Nations Connections Plan working party
Supporting Parents and Carers working party
Women in Technical and Operational Roles working party
Cultural Inclusion working party
LGBTI+ Inclusion working party
Disability Inclusion working party.
Each working party is made up of employee volunteers tasked with researching and identifying ways to improve inclusion. The working parties make proposals to the Council for D&I on what they'd like to implement in line with our diversity and inclusion strategy.
Putting it in practice
Following are some great examples of how we're making Energy Queensland (EQL) a place where everyone belongs.
Developing our First Nation Connections Plans
In September 2023 we released our Reconciliation Action Plan 2023 - 2025 (PDF 9.4 mb), which sets out our reconciliation journey progress and future commitments to further work towards reconciliation and strengthen relationships with Aboriginal and Torres Strait Islander peoples and communities.
First Nations pre-professional internships with Career Trackers
We're committed to providing sustainable employment opportunities to First Nations Australians. We have three Career Tracker interns in engineering and data disciplines who'll be working with us in their chosen profession and their communities.
We aim to support these interns into full-time employees and see internships as an opportunity to build a First Nations pipeline of talent and diverse thinking in our STEM career pathways.
Supporting parents and carers
We offer paid parental leave and provide top up superannuation payments for a year, for eligible employees. Our Supporting Parents and Carers working party has developed materials to make it easy for employees to combine work and home commitments.
Championing Women of the EQL Network
The Championing Women of EQL Network is designed to celebrate some of the incredible female role models we have across the business. The network helps provide knowledge and opportunities for growth and enables valuable connections to be made. All events are run online and recorded so everyone can participate no matter where they are. The Network encourages people of all genders to come along.
Supporting women in trades
Our Women in Technical and Operational Roles working party is passionate about supporting more women to consider a career in trades. In 2018, they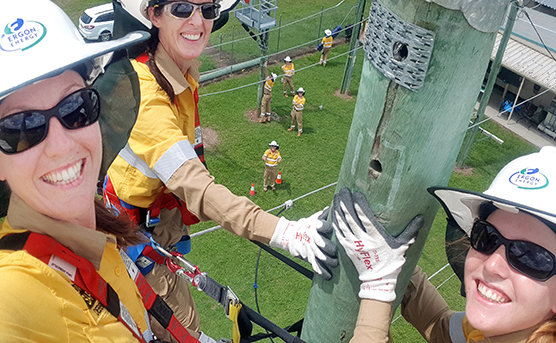 spoke to our fantastic female apprentices, tradies and power workers to understand what they love about their roles and the challenges.
These conversations led to a range of improvements including new uniform options, different sized tools and extra information about topics that matter.
Celebrating Harmony Week
Our Cultural Inclusion working party leads Harmony Week celebrations annually, inviting everyone to share their multiculturalism through music, food and storytelling.
EQL Pride Network
In 2018, our LGBTI+ (Lesbian, Gay, Bisexual, Transgender, Intersex and others) Inclusion working party launched the EQL Pride Network for LGBTI+ people and allies.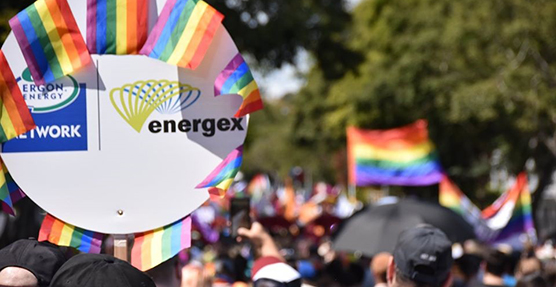 The network has more than 600 members who you'll spot by their visible rainbow lanyards.
All employees can join the network and everyone is encouraged to take part in one of our LGBTI+ Awareness Sessions to learn more about why supporting LGBTI+ people is important to us.
Gender Affirmation Guide
In 2019 our LGBTI+ Inclusion working party established EQL's Gender Affirmation Guide to support transgender employees affirming their gender at work. The guide includes best practice approaches and incorporates our own learning from supporting our people in the past.
Making meetings inclusive
Our Disability Inclusion working party recognised that many employees spend much of their work life in meetings with other people around the state. The Inclusive Meetings campaign helped shape our practices to ensure everyone can contribute their best no matter when, where or how we work, or our communication preferences.
Making work flexible
We know our people deliver their best when they can balance work and life in the way that suits them. In 2017 we implemented a new flexible work policy committing to discussing flexibility for any person, in any role, for any reason. 75% of our people say they have the flexibility they need to manage their work and life commitments.
Domestic and Family Violence Support
Our domestic and family violence (DFV) policy provides unlimited paid leave for people experiencing DFV. We have invested in training key contacts in the business to support employees to navigate safety planning and support as needed.
Connecting with our communities
Joining NAIDOC celebrations
EQL employees are encouraged to join the NAIDOC celebrations near them.
Multicultural Australia's Luminous Lantern Parade
We are proud supporters of Multicultural Australia's Luminous Lantern Parade, welcoming new Queenslanders.
Brisbane Pride
Our people have proudly represented our businesses at the annual Brisbane Pride March.
Participating in AccessAbility Day
We participate in JobAccess's AccessAbility Day giving jobseekers with disability the opportunity to job shadow across our business.
Introduction to the Electrical Supply Industry Workshops
Our Training team have run more than a dozen workshops for:
Women
First Nations peoples, and
new Queenslanders through Multicultural Australia
introducing people to our industry and the possibility of an apprenticeship at EQL.
Recognition and membership
We're proud to have been recognised for our diversity and inclusion work. We're proud members of Pride in Diversity.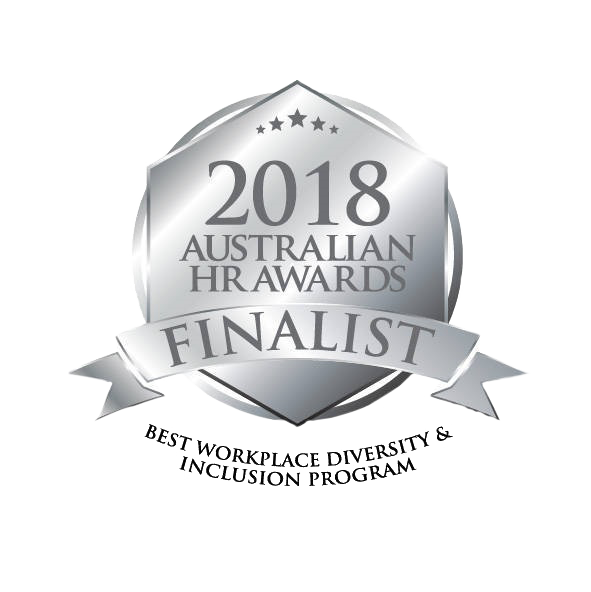 2018 Australian HR Awards Finalist for Best Workplace Diversity and Inclusion Program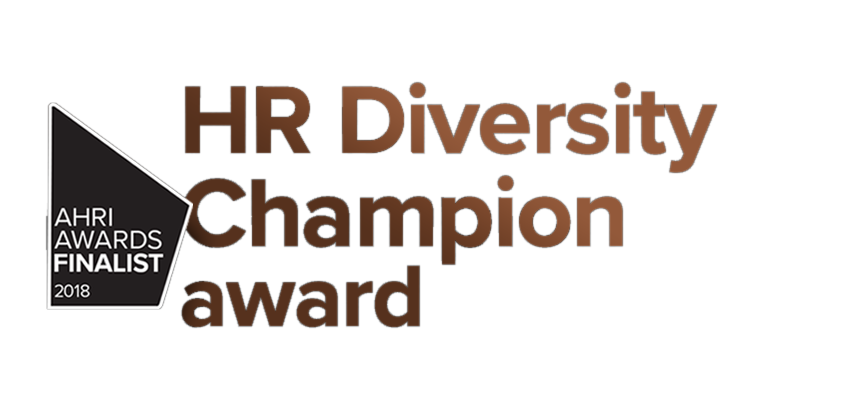 2018 Australian Human Resources Institute HR Diversity Champion Finalist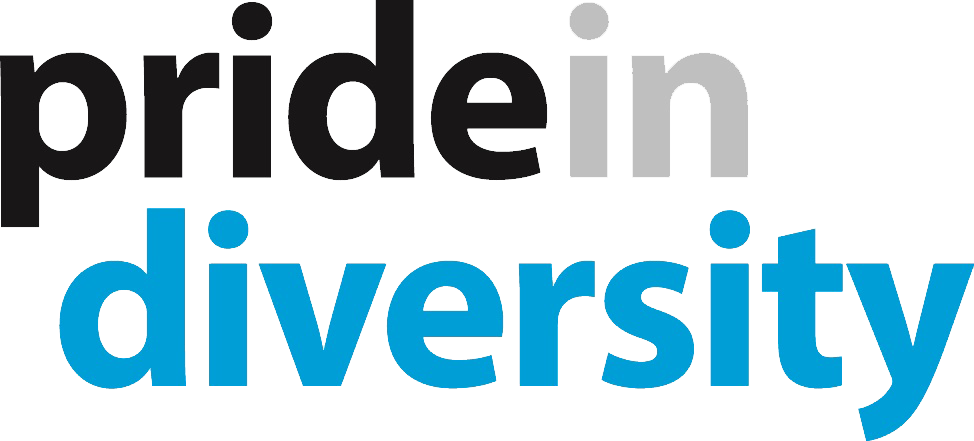 We're proud members of Pride in Diversity